Victoria governor pledges 'Covid-normal Christmas' as death
toll reaches 800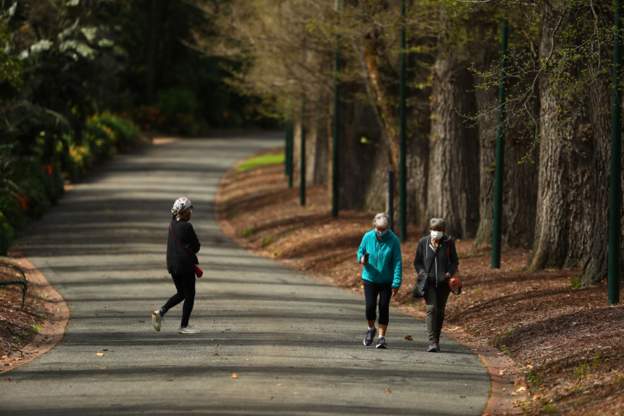 People in the Australian state of Victoria have been subject to some of the country's harshest
restrictions in recent months as it battles to contain the virus that has so far killed 800 people
there.
Amid rising criticism and anger about the length of the lockdown, Premier Daniel Andrews said
the restrictions were working and Victorians could be hopeful for a "Covid-normal Christmas,
a Covid-normal summer, and a virus at such a low level that we can sustain that over
the long term".
He had earlier tweeted that there were 2,352 active coronavirus cases on 1 September and
"today there are 289, The strategy is working – and that's all down to you".
The night-time curfew was lifted earlier this week and a further easing of restrictions on peoples'
movement are promised by 19 October.
Victoria has registered more than 20,000 confirmed cases of Covid-19, which is three-quarters
of the total cases in Australia. The state also accounts for 90% of the country's number of deaths.
Follow new stories before anyone else here. :
pg